RI Department of Transportation Now on Pinterest →
Check out construction projects on the fastest growing social network - Pinterest!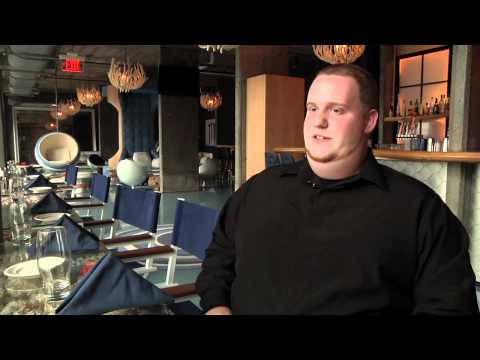 Presenting the RI.gov Dashboard: See how we're... →
See stats on RI.gov. Top search terms, application statistics and more. 
Rhode Island Ethics Commission Launches New...
Rhode Island Ethics Commission Launches New Service: 154 Filings in First Days - Yahoo! Finance http://finance.yahoo.com/news/rhode-island-ethics-commission-launches-040000923.html
Improvements under the hood at RI.gov
We've been busy making some small but meaningful updates to RI.gov in the past several weeks. We've added enhanced maps to our Cities and Towns pages (www.ri.gov/towns/), as well as handy buttons for all phone numbers on the site, to help you more easily dial a number right from your smartphone. As always, we'd love your feedback at www.ri.gov/wearelistening/
Got 5 seconds? Give some feedback on our new...
http://fivesecondtest.com/test/yIbzU8gg5GvaSnHD
New RI.gov designed for the modern Web. →
Learn about how RI.gov is taking advantage of what modern Web browsers can do. 
Mobile eGovernment
Interested in Mobile eGovernment? Attend this Webinar, featuring leaders from Boston, Utah and Rhode Island. http://bit.ly/imFBV1
Tips for a Healthy Spring from the Department of... →
A New Day in Rhode Island eGovernment
A new day, a new set of Rhode Island Government Web sites. Be sure to visit the new sites for Governor, Attorney General, and General Treasurer, all launched today: http://www.governor.ri.gov/ http://www.riag.ri.gov/ http://www.treasury.ri.gov/
DEM has an iPhone App! →
State Parks information is available through the Department of Environmental Management's first iPhone app. 
New iPhone / Android Version Launched
We're proud to announce an updated release of our iPhone / Android version of RI.gov. Improvements include design changes that make for a better overall experience, and a new "Top News" button design to give easy access on the go to our top stories. 
Happy Election Day!
Happy Election day! For all your voting questions, please visit http://www.ri.gov/edemocracy, and http://www.sos.ri.gov/
Don't Forget to Vote Tomorrow! →
Be sure to use our voter resources for everything you'll need to vote. 
Primary Election Results are online →
RI Dept. of Health on Twitter →
RI.gov is a finalist in the Center for Digital... →
RI.gov is a finalist for the forth time in five years. Thanks to everyone who helped make this possible. 
Featured site: Department of Health gets a Bold... →
Cumberland RI now on Twitter! →
Fantastic Mapping Datasets Now Available from URI →
Be sure to check out the ever-expanding list of public mapping data available from the University of Rhode Island. 
RI.gov again featured on GovTech.com →
RI.gov recognized for its design (PBN) →
RI.gov story on GoLocalProv.com →
RI.gov iPhone App featured in PBN →
RI.gov's Five Second Test featured in Government... →
July 4th Parade in Bristol: Now on Twitter! →
There's an App for that... →
The RI.gov app is now in the iTunes App store. Check it out!
RI.gov featured on OhMyGov! →
RI.gov featured on GovTech.com →
Announcing the new R.I. Health Web site! →
RI.gov for iPhone!
We're proud the announce our first version of RI.gov for iPhone / iPod Touch! Try it out on your iOS device. We hope you like it. 
Introducing the New AskRI.org →
Check out the new AskRI.org: A great site for education resources. Learn a language, get homework help, use an encyclopedia and more. 
Semi-Annual State Webmaker's Meeting
RI.gov had the priviledge of presenting to Rhode Island State Government Webmakers yesterday. A good time was had by all discussing accessibility, content strategy and the state of the mobile web. For more on what was discussed, check out the slide deck available at the state Webmaker's Resource.
Take the RI Broadband Test! (RIEDC) →
RI.gov User Testing
This past month, inspired by the writings of user experience guru Whitney Hess, RI.gov set about doing some real-world user testing. After settling on two area Providence coffee shops, we drafted a set of ten questions / tasks for users to complete. Results were captured using the fabulous Silverback application on a laptop. Back at the RI.gov ranch, results were informally tabulated into a brief...
RI DOT posts Flooding Map using Google Maps →